Happy October (we can only hope)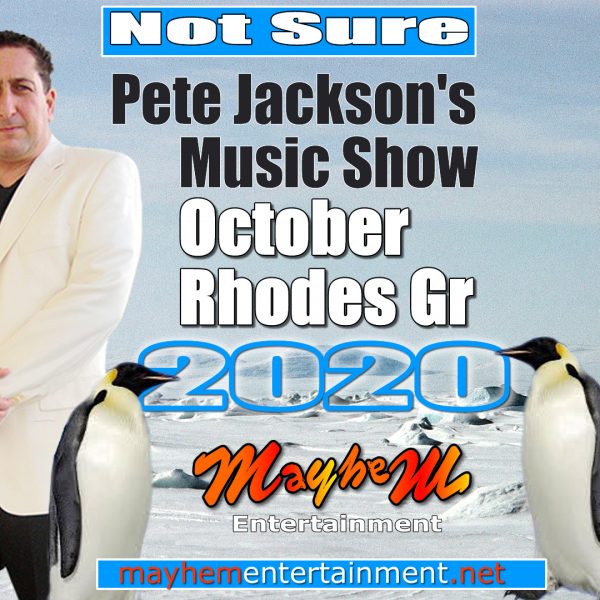 Well, what a croc of a year for everyone, everywhere. Yes, Croctober. I see Bo-Jo has decided now that Covid-19 is not only nocturnal but also Chrono specific, as well as dissipated quicker in the system by singing & dancing. Wow, would love to see the scientific research notes that lead to that conclusion. For those of you that got a chance to come to Greece, especially Rhodes. I hope you had a great time.
Boris Helped to Make It Croctober
I had a great time (long may it continue) in one particular venue, The Paleos Apartments. Giannis and the staff kept me in employment there this season despite all the obvious restrictions. However, I will be back with them hopefully next season. People have been asking me for details of my next show:
It will be at "somewhere" from "not sure until don't know" On the something of October 2020 .. see you there. Let's get over Croctober.

(This advert was bought to you in all its clarity by Boris Johnson Advertising)