You Bring Your Music 
This is perfect for Weddings. Save a fortune and play your own music by plugging into one of our sound & lighting systems. Use your own music via a laptop or any audio device such as your Smartphone or Mp3 player.
NEW Package Book Now
2 X 12″ Mid Tops 
1 X 15″ Subwoofer
1 New Dynacord L1800FD
DSP (Intuitive system)
10 Chanel Mixer 
Spotlighting 
Cables Stands 
Delivered/ Collected

BOOK NOW 2023 – 24/25
€350.00 
e-mail pete@mayhementertainment.net
now to get booked. Limited availability.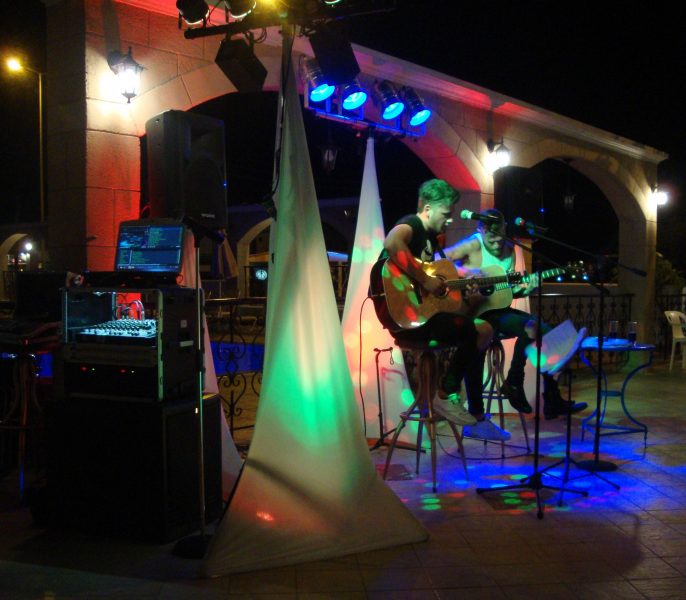 The system here as used by Ben Pool Guy Smeets Live Show
This system is great for a small band, musician, DJ or vocalist.
50-150 people, suitable for outdoor use. Book Early!
We Supply Sound & Lighting Hire
We supply you with a basic system, all dressed up with lights. Maybe you have a musician or DJ that wishes to bring his guitar or music controller & just needs the sound system or even the instrument, microphone etc. We can supply everything you need.
Sound & Lighting Equipment Hire
We can supply everything from a couple of speakers with an amplifier to a massive concert rig. We have several items available, a small P.A System for a party with a few spotlights.  Maybe you require a fully dressed quality system with a lighting system & mood lights for a wedding. You can also plug in your music player, laptop, tablet or devise to one of our sound systems then just party. If you have a DJ with you or a musician we can also supply Disco decks CD mixers, Controllers as well as: Keyboards, Guitars, Bass, Drum Kits Microphones, Mixers and almost anything you need.
Latest Hi-Tech Systems
Innovative ideas from new technology let us update systems and provide higher standards with ergonomic breakthroughs in sound, light and power. For example, 2021 systems are now available with multiple personal table speakers inclusive of sound to light units. Sound systems that are so discrete you cannot see them. With the ability to run seamlessly using Wireless/Bluetooth control via a simple smartphone App.
Wedding Discos
Mayhem Entertainment Wedding discos. We supply full disco setups. Lighting & high-quality audio systems. You can have almost anything you like, depending on your budget. Sound & Lighting We also supply lighting equipment including various effects such as lasers, strobe lights & moving heads with smoke effects. You can have almost anything you desire for your party. This can be a simple set of spotlights & some colour changing mood lights. Or a massive stage lighting rig for a large venue.
Sound & Lighting Equipment Hire Small – Medium – Large Parties & Events

We will deliver, set up and collect (included in the price) a small P.A system with some lights for your holiday villa party or event. From a simple amplifier and speakers with a set of spotlights to anything you need. You may require something a little more high end, like a set of DJ turntables or some specialist lighting and effects.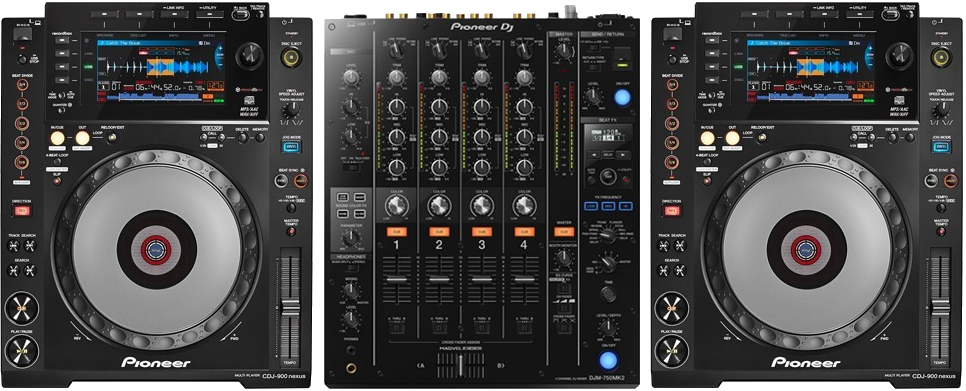 Large Events 
That's right, we can also manage large corporate events, such as conferences, concerts, large bands and anything that requires sound and lighting.
This can be managed by our expert audio & lighting technicians here in Rhodes Greece.
Contact us with your exact requirements, we will be only too happy to supply you with a quote.
pete@mayhementertainment.net
Click here to see more information on our large event equipment hire