Mayhem Entertainment Karaoke Shows
Performing Karaoke music shows from 2007. Available in quality bars & hotel venues on the island.  Technology & popularity has allowed for many changes. 
2022 BORN 2 RUN The Springsteen Tribute Show
Wanting to tribute, Springsteen for years. This year I have decided to go for it. Enjoying this one. I know the work will get harder. He is such an energetic showman. This show has many complications. I'm actually playing the guitar in this one.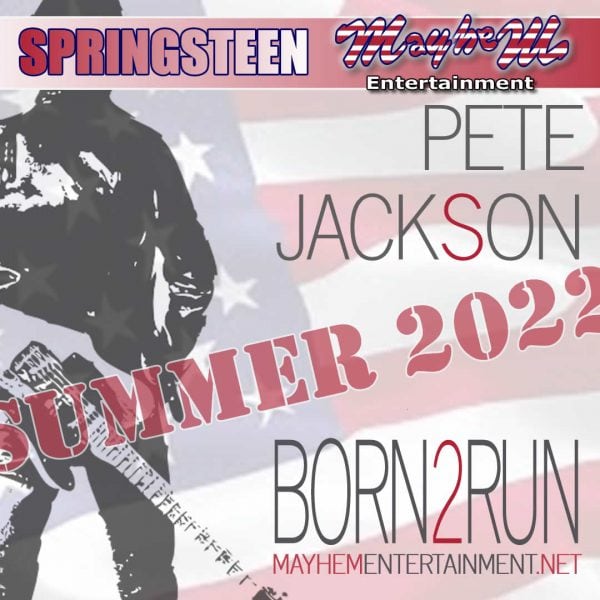 Pete Jackson's Music & Karaoke Show Rhodes Greece
This show is based on a karaoke concept with a slight twist. The show has the concept of entertaining the non-singers and people who don't usually like Karaoke. Cleverly presented with the highest quality sound and lighting. This show is not just for people who want to sing. Pete has special guests, tribute singers and professional vocalists to entertain you.
Pete Jackson's Karaoke Music Shows


new-sound-lighting-hire-mayhem-entertainment-2
new-sound-lighting-hire-mayhem-entertainment-1
Family-based music and karaoke show. More entertaining. Makes the evening flow.  Involves everyone. Without pleading for singers. Focussed on the non-singers. Entertaining the audience with music and professional singers.
Providing comedy and showmanship, introducing singers. Click Here To Read My Karaoke Etiquette Guide. (Just for Laughs)


Nailed-It-Trophy-banner-1
Nailed-It-Trophy-banner-2
Details coming soon of how you can win a You Nailed It Trophy. Check this page or watch social media for updates 
We use Karaoke Tracks From:
Including many other companies