Mayhem Entertainment Karaoke Shows
Performing Karaoke music shows from 2007. Various bars & hotel venues on the island. If you have visited in the past you will find pictures in the galleries section. We have recorded singers and videos. Technology & popularity has allowed for many changes.
2021 is the resurrection of peoples rights to socialize again on holidays. In pubs bars & restaurants. My new show is just advertising the brave new world we have made. Themed by the classic music from Jeff Wayne's musical adaptation of War Of The Worlds by G.G Wells. Starting May 2021, if you want a really good night out please come to one of my shows.
Pete Jackson's Karaoke Music Shows
Map Of The Island Showing All The Venues For This Season Here
Family-based music and karaoke show that's different:
Focussed on the non-singers.

Entertaining the audience with music and professional singers.

Providing comedy and showmanship, introducing singers.

Click Here To Read My Karaoke Etiquette Guide (Just for Laughs)
This is more entertaining. Makes the evening flow and involves everyone without pleading for singers. 
Eleni's Apartments Afandou
Private Parties For Residents Only.
Friendly little hotel apartments are family-run by Sarah & Savas. Appearing here throughout the summer season with various shows, including:
Pete Jackson's Music & Karaoke Show, Nearly Diamond, Cher, Mini Midler & She Will Rock You.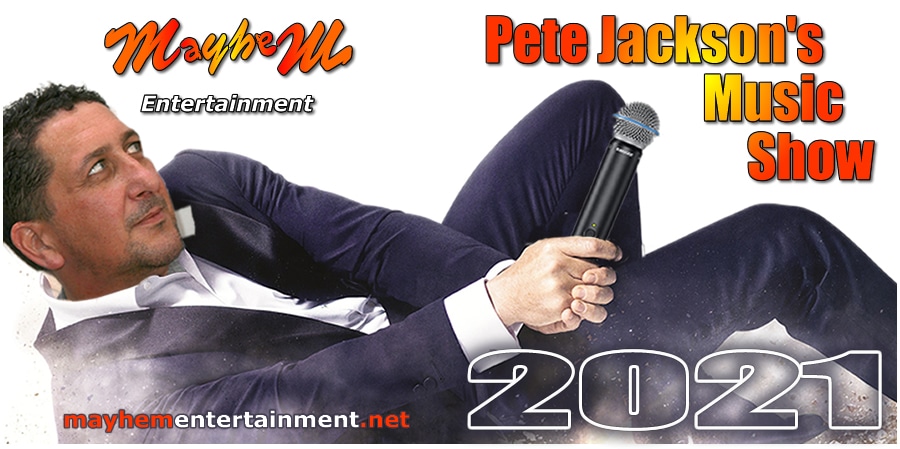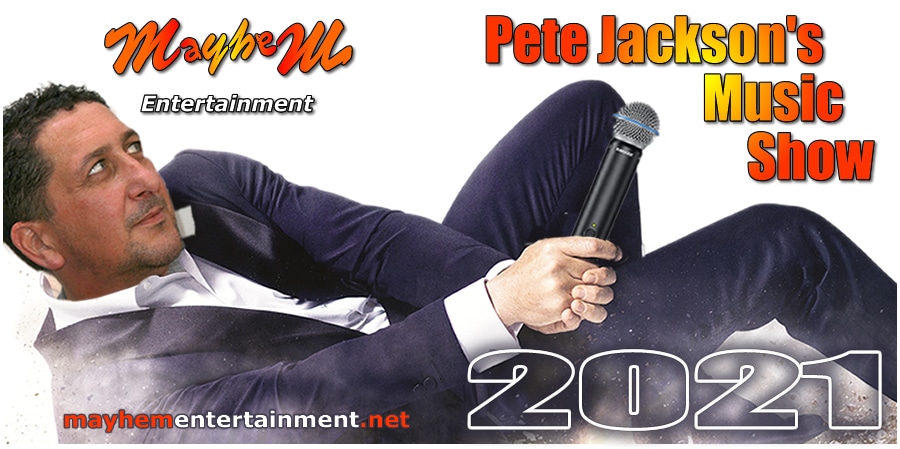 New for 2021

The You

Nailed

It

Trophy
All you have to do is get up and sing your favourite song. To the absolute best of your ability. Add some flair and showmanship. Do all that and you just might have: NAILED IT

Starting this summer you could receive a Nailed It Trophy & a certificate from Mayhem Entertainment Karaoke Shows, that earns you a place on the wall of fame. 
We use Karaoke Tracks From:
Including many other companies