Summer 2020 Waiting & Ready
Summer 2020, I will be in Trianda, Ixia, Faliraki, Afandou, Lindos, Lardos throughout the summer season from May. If you would like to come to the show please find me here or click on the Shows link in the top menu.
Pete Jackson's Music & Karaoke Show
Showmanship, Talent, Presentation, Quality Sound & a Laser Show If you like nonstop professional entertainment & high-quality sound. A good presenter will play your favourite songs. A great presenter will play the songs that you didn't know you wanted to hear. Mayhem Entertainment has been in Rhodes Greece since 2007. Entertaining tourists and locals at many venues on the island. To find the location of my shows go to our Shows Page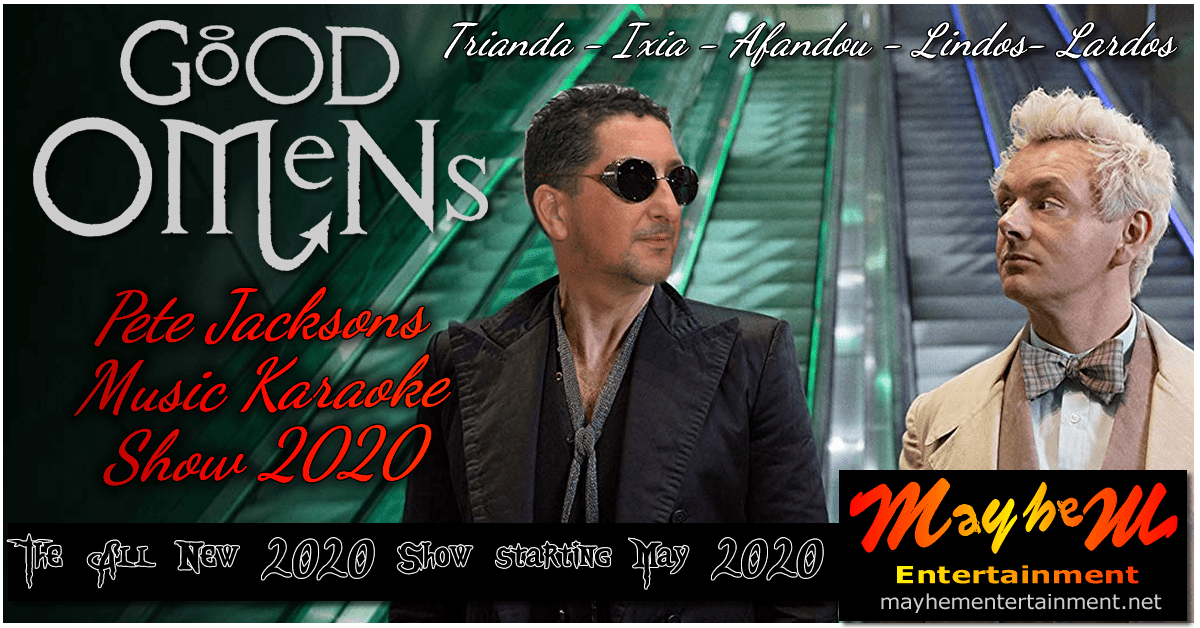 A nice cheesy advert is taken from the amazing Good Omens TV series in 2019. I promote a lot of TV adverts and movies by playing theme tunes. This is to give people a great into when they get up to sing, also this gives the non-singers something to think about and wonder about. If you wish to listen to the original theme you can get it from the web.
Pete Jackson's Music & karaoke Shows Rhodes Greece. At a quality venue near you. All summer 2022. Also, we hire and rent disco equipment. Speakers, mixers, amps, DJ decks, controllers, disco lights, and smoke machines. For weddings and villa parties
For those of you coming to Rhodes this summer. Have a great vacation. Come and see one of my shows
#mayhementertainment #petejackson #rhodesgreece #vacation #music #karakoke #entertainer #singers #discohire #soundandlight #petejacksonsmusicshow #karaokeshow #weddingdj #weddingdisco #soundandlightingrental #rhodesweddingdj #rwdj