Pete Jackson's Music & Karaoke Show Faliraki
Wednesday Tequila Day at Tiffany's Bar Club St Faliraki
Does you entertainer have a great light show ? Can your entertainer sing ?
Does your entertain have a great sound system ? Can your entertainer actually be called an entertainer ?
I can promise to tick all those boxes, so why go anywhere else, unless you like the cheap nasty option.
Like Tina says, Pete Jackson's Music & Karaoke Show Is better than all the rest.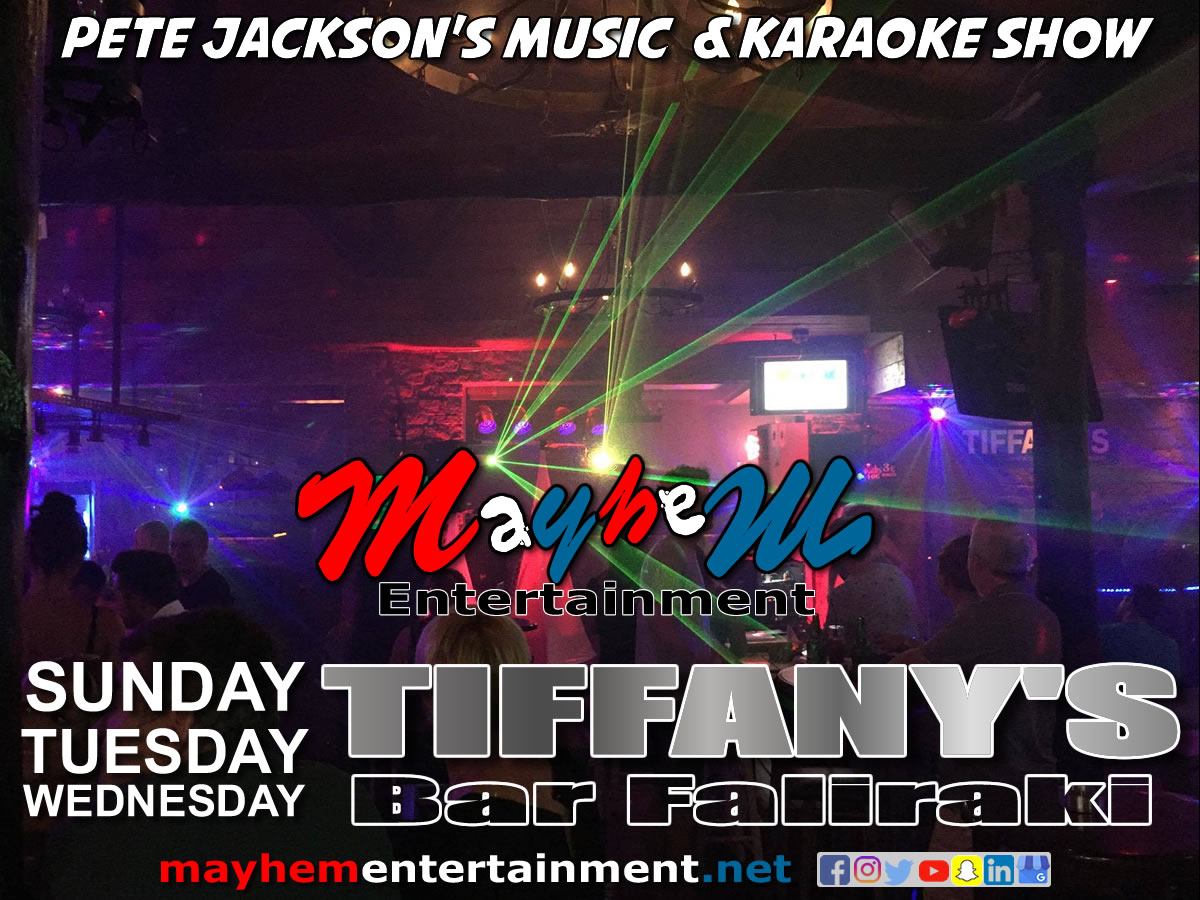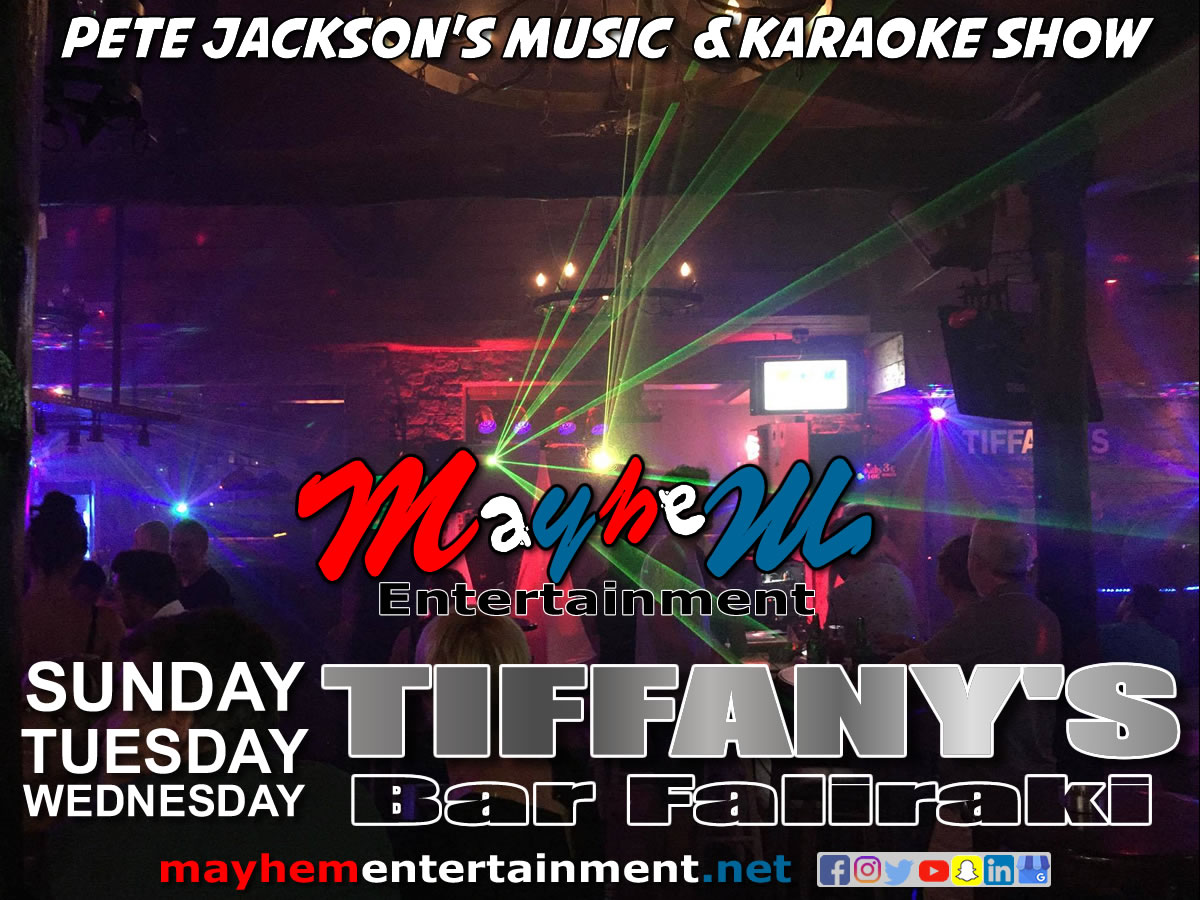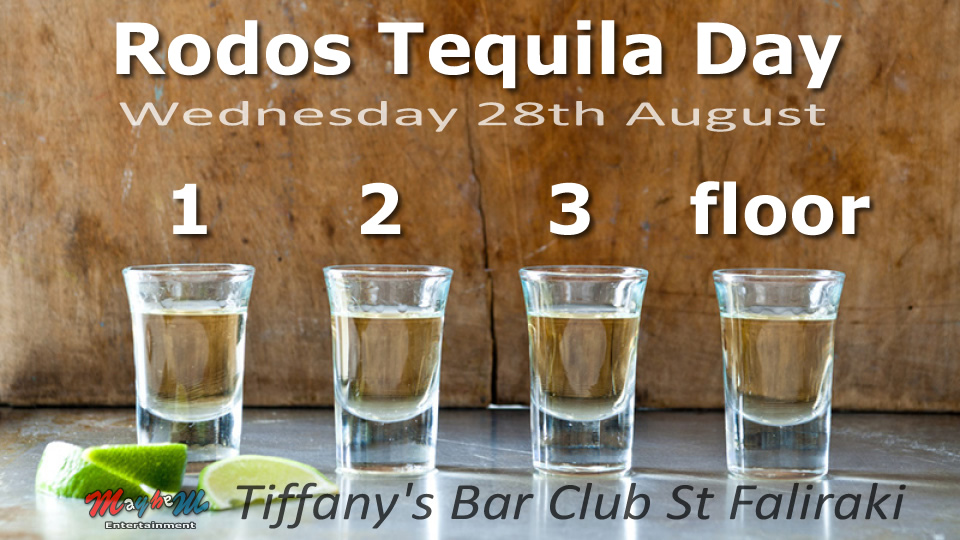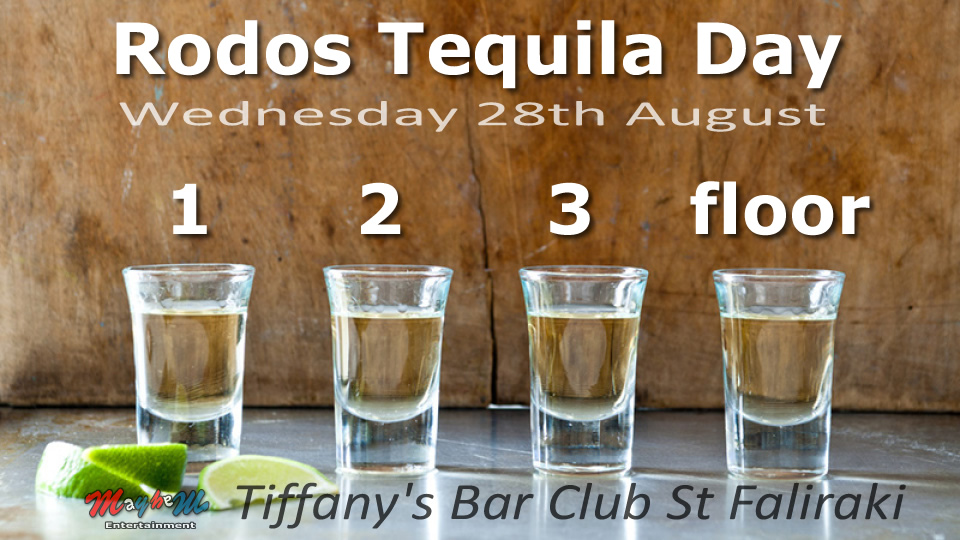 Stop, wait a minute
Fill my cup, put some liquor in it
Take a sip, sign a check
Slimmy, get the stretch
Ride to Lardos, Lindos
Pete Jackson, Prasonisi
If we show up, we gon' show out
Smoother than a fresh jar of Skippy
Girls hit your hallelujah (whoo)
Girls hit your hallelujah (whoo)
Girls hit your hallelujah (whoo)
'Cause uptown funk gon' give it to you
'Cause uptown funk gon' give it to you
'Cause uptown funk gon' give it to you
Saturday night and we in the spot
Don't believe me just watch (come on)
Please send us your pictures & videos from the night you can go to mayhementertainment.net 
then click on our social media icons on every page or go direct via Facebook, Twitter, Instagram etc
If you have enjoyed the show then please leave us a review on Google My Biz
(it really makes a difference to us) thank you xxx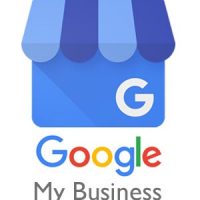 Thank you and we hope you have had a great time, xxx Pete