Disco & Music Equipment Rentals
We can supply everything from a couple of speakers with an amplifier to a massive concert rig. We have several items available, a small P.A System for a party with a few spotlights.  Maybe you require a fully dressed quality system with lighting system & mood lights for a wedding. You can also plug in your music player, laptop, tablet or devise to one of our sound systems an just party. If you have a DJ with you or a musician we can also supply Disco decks CD mixers, Controllers as well as: Keyboards, Guitars, Bass, Drum Kits Microphones,Mixers an almost anything you need.
Small – Medium Sized Parties & Events
We will deliver, set up and collect (included in the price) a small P.A system with some lights for your holiday villa party or event. From a simple amplifier and speakers with a set of spotlights to anything you need. You may require something a little more high end, like a set of DJ turntables or some specialist lighting and effects.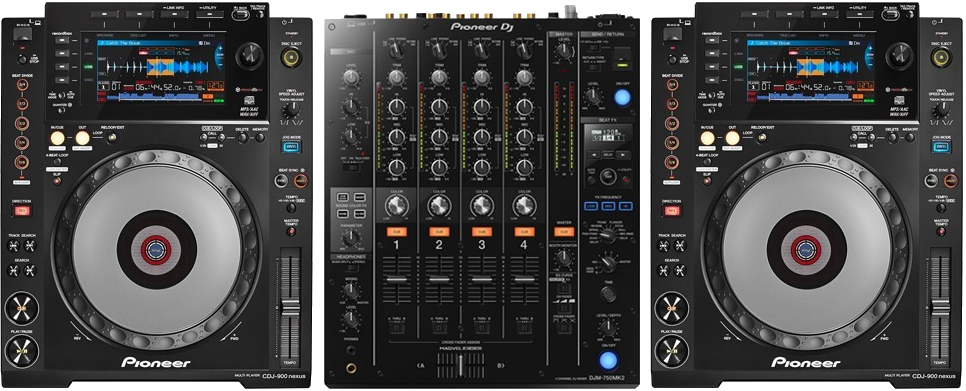 Perfect for Weddings
Save a fortune and play your own music by simply plugging into one of our sound & lighting systems. If you would like a professional DJ to make your wedding reception the best party ever please go to our wedding entertainment company Rhodes Wedding DJ if you wish to play your own music via a laptop or any audio device such as your Smartphone or Mp3 player then we can help. We can supply you with a basic system all dressed up with lights from 250 euro (Plus Taxes). Or maybe you have a musician or DJ that wishes to bring his guitar or music controller & just needs the sound system or even the instrument, microphone etc.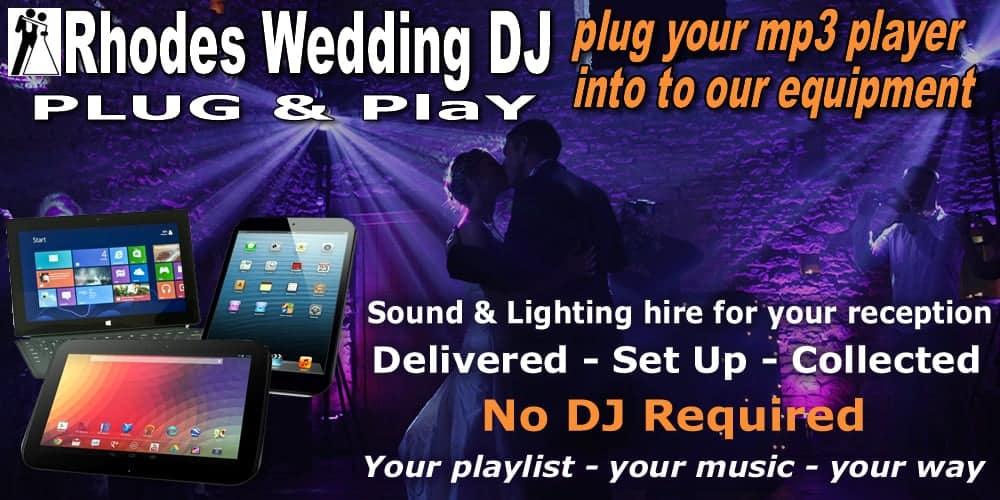 Large Events 
That's right , we can also manage large corporate events, such as conferences, concerts, large bands and anything that requires sound and lighting. This can be managed by our expert audio & lighting technicians here on Rhodes Greece. Contact us with your exact requirements, we will be only to happy to supply you with a quote. pete@mayhementertainment.net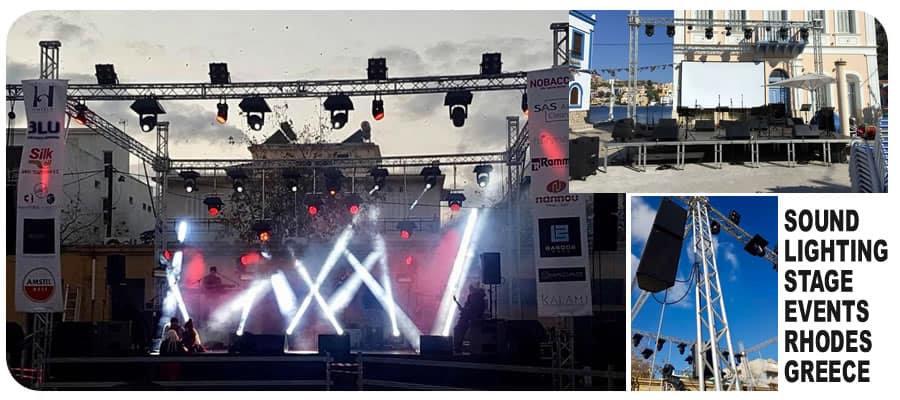 A small selection of images from Rhodes events.
Whatever you need to make your party look and sound amazing please call me or email me with your requirements
Pete Jackson +44 07853 776 828 (UK Phone) Or Mayhem Entertainment +30 69437 92213 (Greece)