Disco & Music Equipment Rentals
We can supply everything from a couple of speakers with an amplifier to a massive concert rig. We have several items available, a small P.A System for a party with a few spotlights.  Maybe you require a fully dressed quality system with lighting system & mood lights for a wedding. You can also plug in your music player, laptop, tablet or devise to one of our sound systems an just party. If you have a DJ with you or a musician we can also supply Disco decks CD mixers, Controllers as well as: Keyboards, Guitars, Bass, Drum Kits Microphones,Mixers an almost anything you need.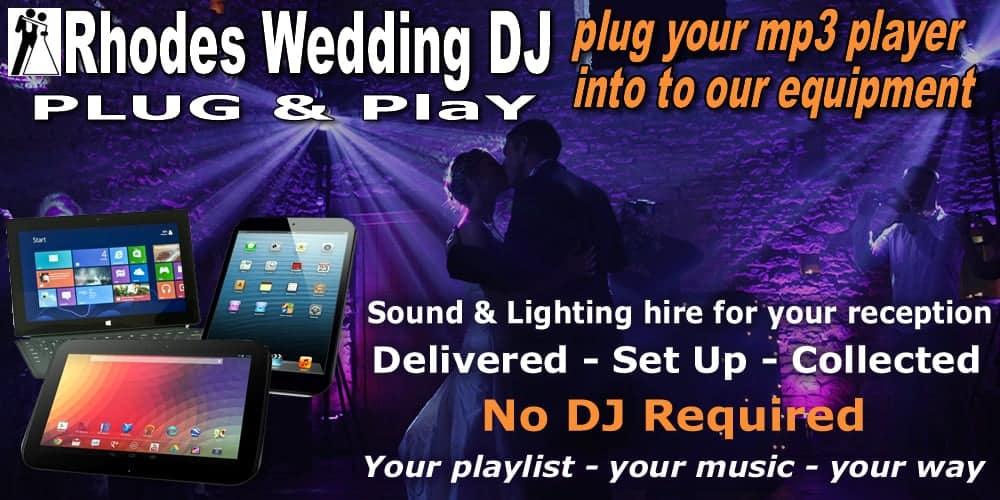 Perfect for Weddings
Save a fortune and play your own music by simply plugging into one of our sound & lighting systems.